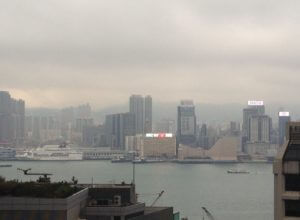 Once again, three professionals from MITJANS ADVOCATS traveled to China during the last month of March: Maria Puy, Patricia Huang and Joan Mitjans had concluded meetings with collaborators and clients in Shanghai and Hong Kong, successfully achieving the previous objectives. They communicated the investment opportunities in Spain and the economic potential of Barcelona and Madrid.
The lawyers and Chinese investors have shown an increasing interest in our country, whether in smaller investments (Golden Visa) or in bigger investments like hotel acquisitions, buildings in rentability or buildings for rehabilitation.  Even the acquisition of the purchase of guaranteed credit with collaterals (properties).
It deserves special attention the meeting held in Hong Kong with PLATINIUM ESTATES, a company who is executing an important rehabilitation construction of an emblematic building in Barcelona.
In our opinion, after a long experience in the bilateral relations of investments between Spain and China, it can be confirmed the exponential and controlled growth of China and Hong Kong. Without any doubt, it will definitely revert in the economic growth and the investment, especially in Barcelona.
Moreover, after our settlement in China, our law firm is staring business projects with companies, investors and professionals from Dubai and India.